Best Baby Car Seats In The UK - 2020
The best multi-group car seats for babies available on the market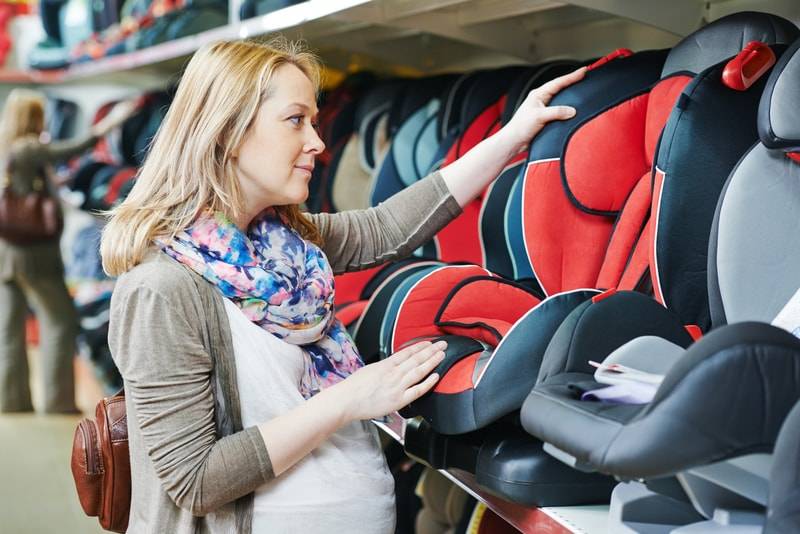 Back when I was shopping for my first baby, a car seat wasn't exactly on my priorities list. It wasn't until a week before the due date that I realized I needed one, badly. I ended up buying the first one that seemed good enough, but sadly, it didn't work for me.
So today, I want to help parents looking for a car seat (last minute or not) to find the best possible option that suits their needs and budget, with a list of the best baby car seats in the UK.
Features To Consider When Buying A Baby Car Seat
Here are a couple of points to take into account to make sure you get the best baby car seat for you:
Dealing with children, the last thing you need is a car seat that makes your life more hectic with a complicated installation process. That's why I made sure to include car seats that are easy to install and lock in, to make your ride smooth and safe.
Babies tend to grow faster than we think, so a car seat that accommodates various stages of development is a smart choice to make. A baby car seat with adjustable headrests, height, and straps doesn't only offer a long service time, but it's also cost-effective.
Hey, baby car seats don't need to be dull! Have some fun with it and look for colours and patterns that both you and your baby will appreciate.
1. Graco Milestone Baby Car Seat - Group 0+/1/2/3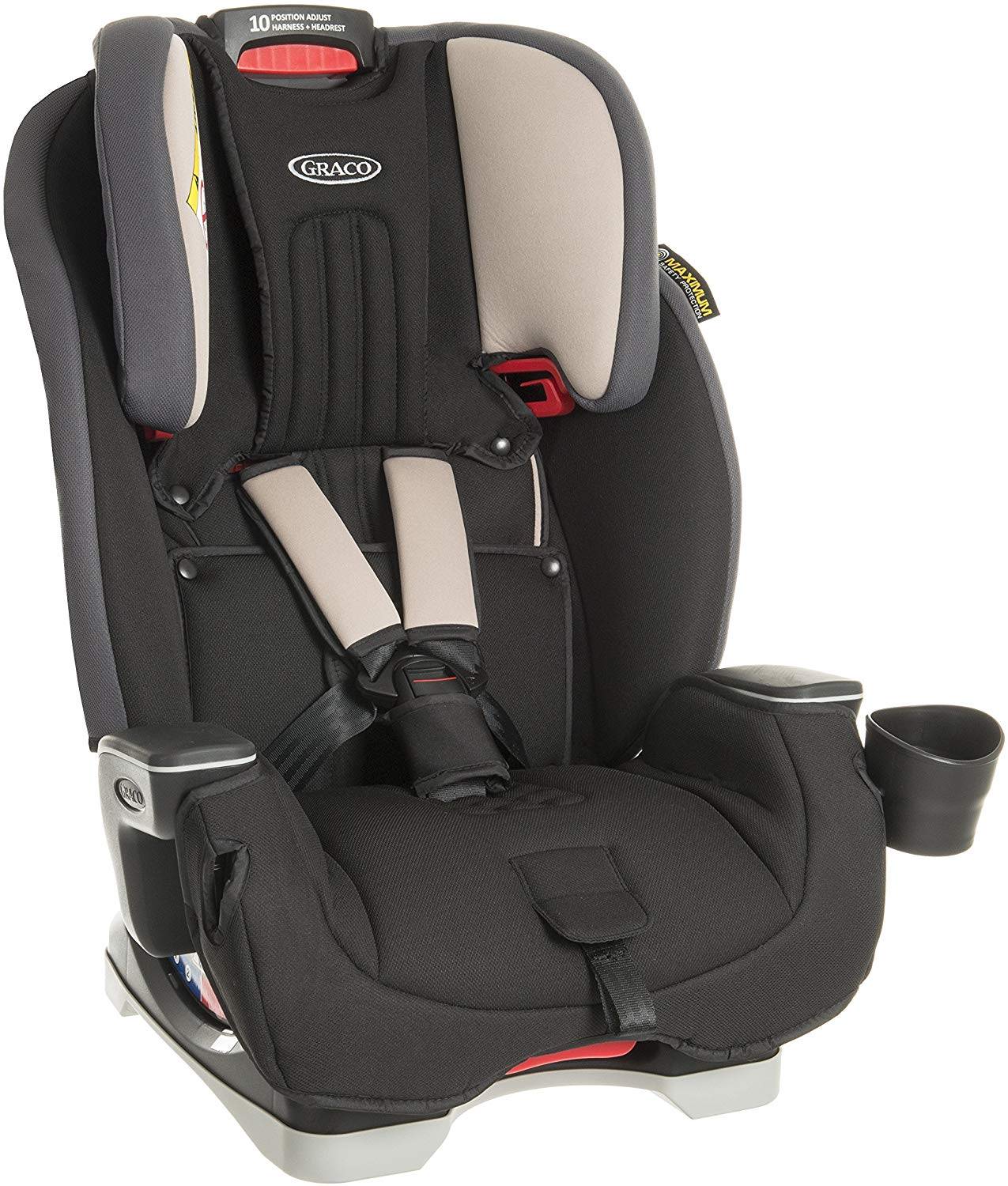 ---
Kicking off our list, the Milestone Baby Car Seat From Graco is a widely popular choice among parents thanks to its reliability and extended period of service.
This baby car seat is designed for groups 0 all the way through 3, so your baby can use it as they grow bigger up to 12 years old (about 36 kg).
You can easily convert it to and from 3 riding modes to suit yours and your child's preference. For extra comfort, you can adjust the seat across 4 reclining positions to let your baby sleep or sit, as well as tweak the headrest with one hand according to your baby's size.
As for the harness height, it automatically adjusts as you alter the headrest height to make things easier for you.
Pros:
Suitable for children up to 12 years

Easy to clean

Highly adjustable

Lots of padding
Cons:
Expensive

No colour options
2. Nania Trio Baby Car Seat - Group 0/1/2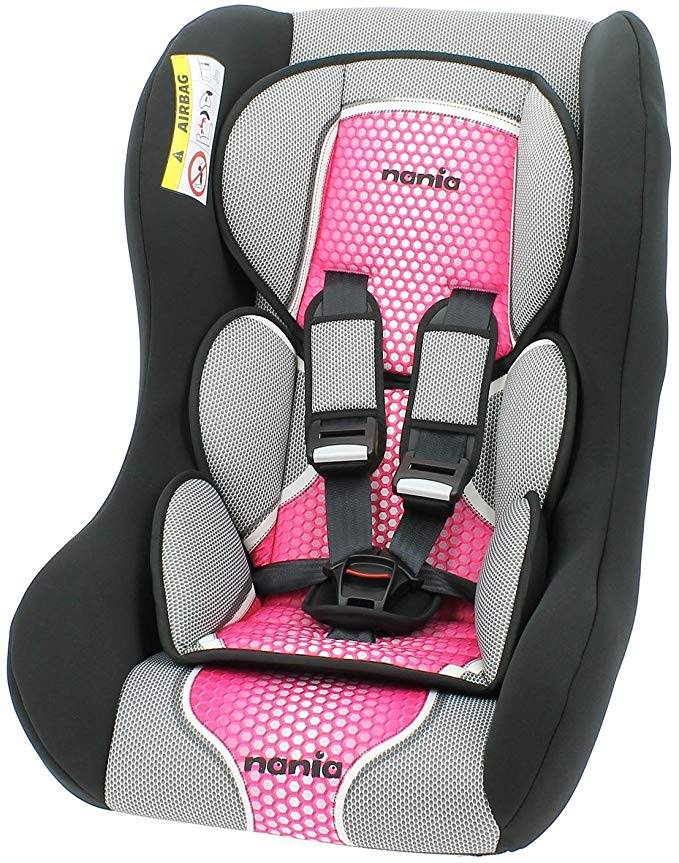 ---
Also highly praised, the Trio Baby Car Seat from Nania has earned hundreds of positive reviews because it's both practical and affordable.
This car seat is rated group 0 up until 2, so it can accommodate your child as they grow to a maximum weight of 25 kg.
The seat is simple to install and it's equipped with a 5-point harness to keep your baby secure during rides. There's also side protection as the seat flares out from the edges to maximize safety.
Unfortunately, the Nania car seat doesn't recline, so it's not ideal for regular sleeping per se.
This car seat has a trendy look and it's available in 4 colours: pink, red, blue, and grey. It's a great choice for parents on a budget.
Pros:
Affordable price

Comes in 4 colours

5-point harness for safety
Cons:
3. Maxi-Cosi Baby Car Seat - Group 0+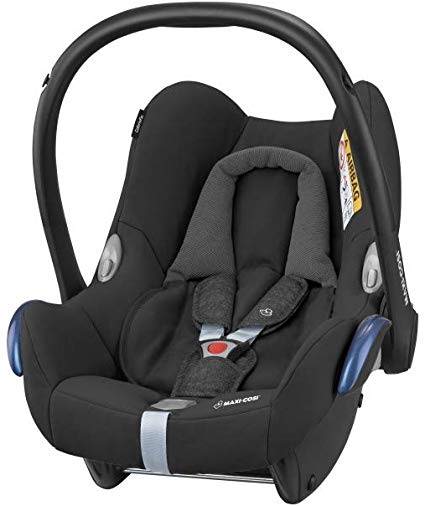 ---
Another excellent contender on the list is the Maxi-Cosi CabrioFix Baby Car Seat which does a great job of keeping your baby secure yet comfortable throughout long rides.
It's designed as a group 0+ model, meaning it'll accommodate your baby up until 12 months of age or average weight of 13 kg. It's quite quick and effortless to install with Isofix one-click connection.
This car seat is equipped with a head hugger to provide adequate support for your baby's neck as well as a seat reducer for the newly born period.
The Maxi-Cosi car seat is compatible with the Maxi-Cosi EasyFix and FamilyFix bases, as well as all Maxi-Cosi, Quinny, and many other pushchairs. It comes in a range of colours, including blue, red and black.
Pros:
Compatible with multiple seat bases

Can be attached to many pushchairs

Equipped with head hugger, seat reducer, and side protection

Available in various colours
Cons:
Doesn't accommodate children older than 1 year
4. MCC Convertible Baby Car Seat - Group 1/2/3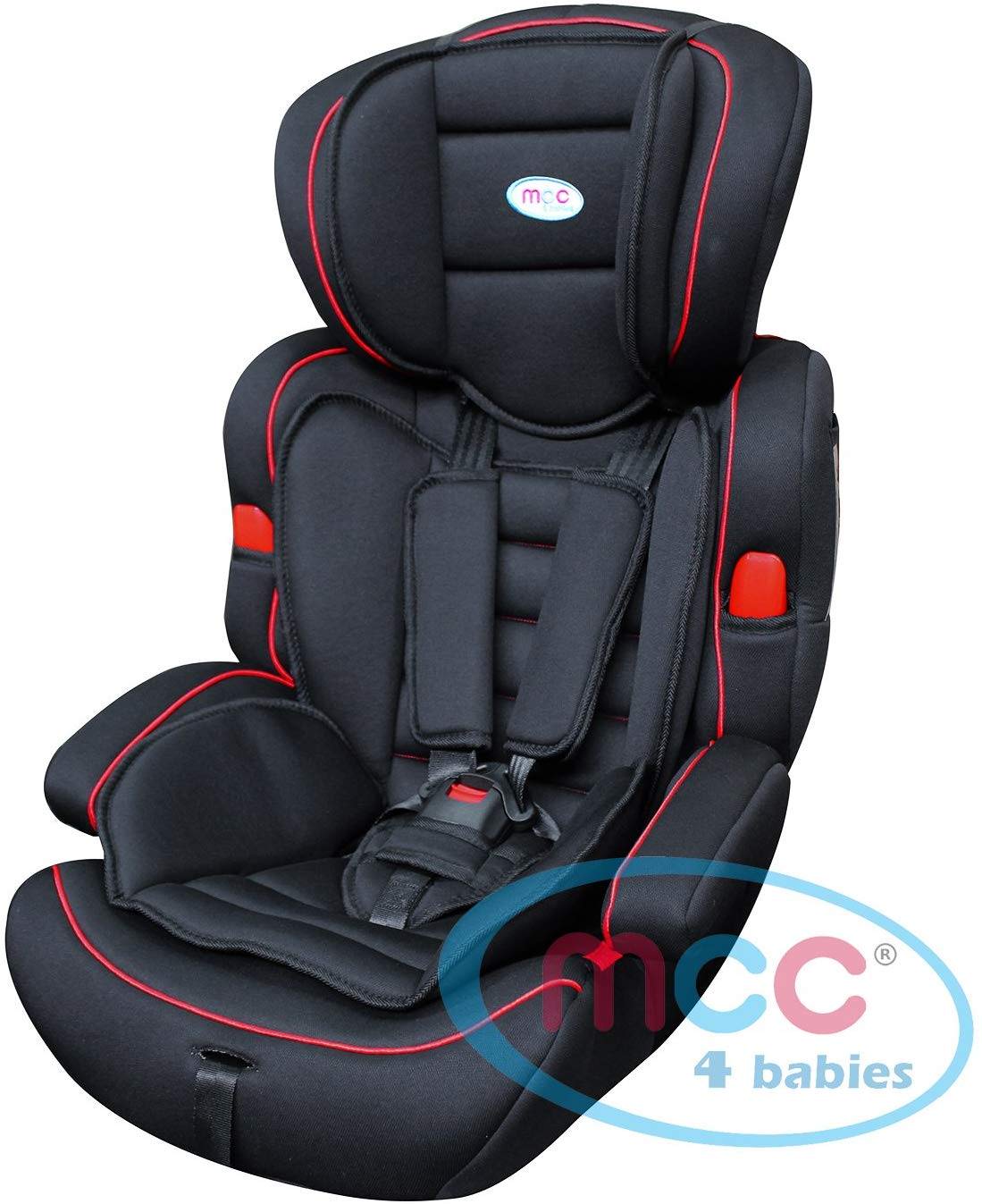 ---
Once more on the affordable side, the MCC Convertible Baby Car Seat is a fantastic choice if you need to keep your wallet intact without compromising too much on safety and quality.
This car seat is group 1/2/3, so it works great for children up to 11 years old or about 36 kg heavy. It features an upgraded harness design, made with fibreglass technology and complete with quick-release buckles for effortless use.
The seat comes with a fabric pad that you can remove to clean in the washing machine, as well as adjustable head and shoulder support to keep up with your baby's growth.
Pros:
Very budget-friendly

Thick headrest, chest, and crotch padding

Adjustable support
Cons:
5. Britax Römer Baby Car Seat - Group 0+/1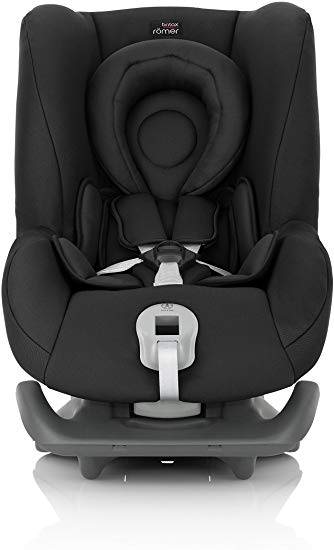 ---
Last but not least, this Baby Car Seat from Britax Römer is a favourite among many parents thanks to its amazing quality of construction.
This seat is mostly made in Great Britain or Germany, designed for babies and children up to 4 years old and 18 kg heavy. It allows for extended recline position during rearward-facing for maximum safety during travels.
It comes with a newborn insert to provide a comfortable fit for small babies, as well as side protection against impacts. There are 2 seat belt routing options to work with different seat belt lengths for a secure hold when facing forward.
Pros:
Premium quality

Easy to fit

Sturdy

Available in 6 colours
Cons:
There you have it, the 5 best baby car seats in the UK. Personally, I like the Graco Milestone Baby Car Seat - Group 0+/1/2/3 the most. Even though it's expensive, it makes for a great investment because it'll fit your child for a really long time.
What's your favourite car seat? Do you already own one from the list? I'd love to know your opinions so be sure to leave your answers in the comments!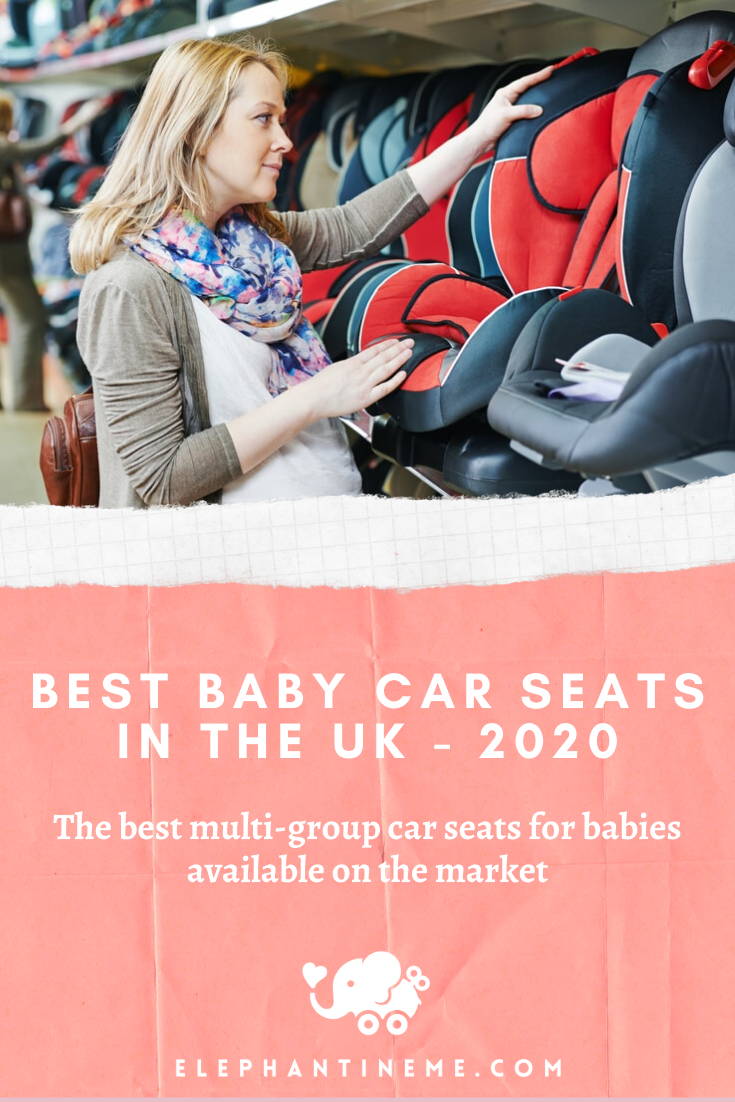 ---